Home
» Password Protection
Password Protection
USB port monitor software provides password protected feature to avoid unauthorized access of user to make any change in software settings. Password protected software enables only authorized person to view log, export log or delete it as per need. Go to Security settings and check "Enable Password" option.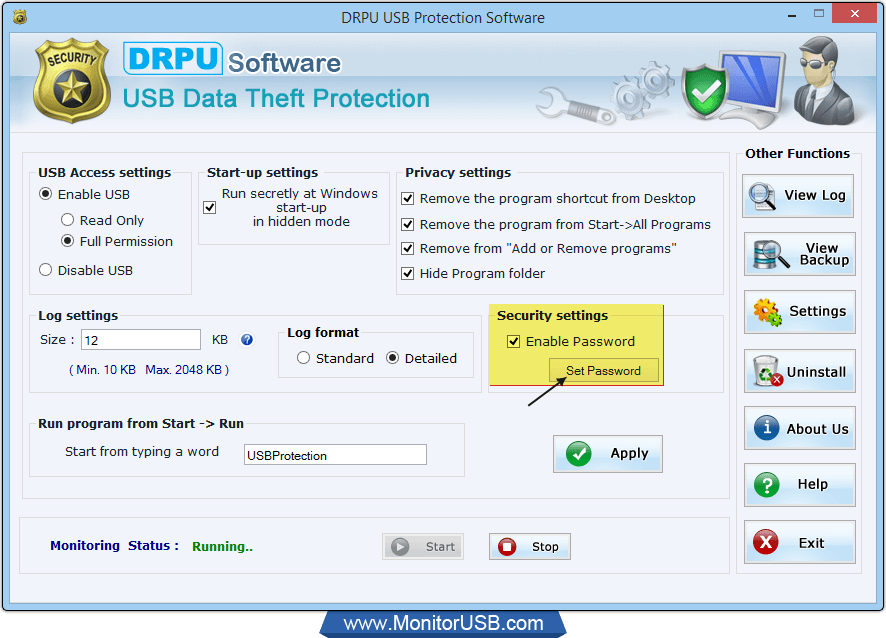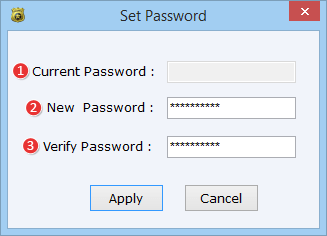 S.No.
Option
Description
Current Password
If you want to change your password, then first type your current password.
If you are a new user then this field will remain disable.
New Password
Set your new password.
Verify Password
Now verify your password and Click on Apply button.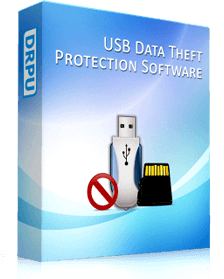 Buy Software License
Go to order page and choose license option - Desktop Edition, Server Edition or Network Edition
Order Now